Tom Porter – The Seven Generations
The Seven Generations - A Concept of Responsibility, Sustainability and Ecology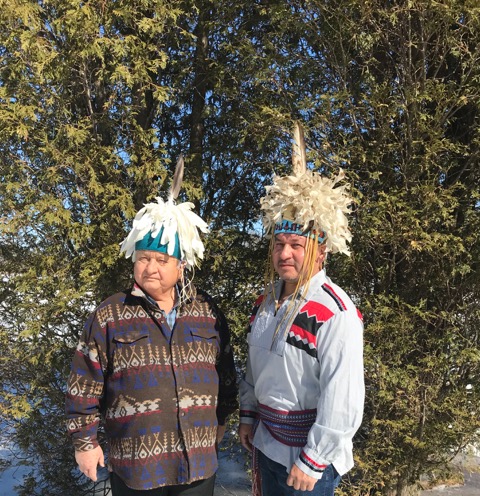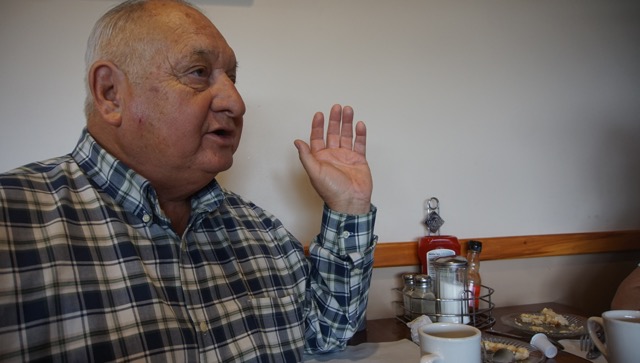 Der Mohawk Elder Sakokwenionkwas, Tom Porter kommt auf seiner Europa Tour in die Wildnisschule Wildeshausen.
The Seven Generations
Termin: 04. Juni 2019
Beginn: 16 Uhr - Ende: 21 Uhr
wo: in der Wildnisschule Wildeshausen
Kosten: 35 € (bitte bar mitbringen)
Anmeldung unter: j.wilhelm@wildnisschule.de
Kurssprache: englisch mit Übersetzung ins Deutsche
Noch mehr Infos zum Workshop folgen schon bald.
Hier ein Auszug aus dem "Great Law of Peace", was das Thema der Seven Generations umreißt:
Wenn wir über die Erde gehen, ist es von Bedeutung, dass wir mit sanften Schritten gehen, denn
die Gesichter der kommenden sieben Generationen blicken uns bereits von unten an. Sie blicken uns an, denn sie bereiten sich vor, aus der Erde ins Leben zu treten.
Sie blicken uns an und ermahnen uns, achtsam zu sein. Denn was immer wir heute tun, welche Entscheidungen wir auch
immer treffen, diese Entscheidungen sind von Einfluss auf die kommenden sieben Generationen.
Unser Handeln muß so sein, dass wir das Wohlergehen der kommenden sieben Generationen nicht gefährden.
Dieses Denken ist eine der Grundlagen des "Great Law of Peace".
Und aus dem allgemeinen Flyer zu seiner gesamten Europa Tour:
Tom Porter ( Sakokwenionkwas "The One Who Wins") has been the founder, spokesperson and spiritual leader of the Mohawk Community of Kanatsiohareke (Ga na jo ha lay gay) located in the Mohawk Valley near Fonda, New York since 1993. He is a member of the Bear Clan of the Mohawk Nation at Akwesasne. (Akwesasne, also known as the St. Regis Mohawk Reservation, straddles the New York State/Canadian border near Massena, New York.) He is married to Alice Joe Porter who is Choctaw, and has six children.
Tom "Sakokwenionkwas" Porter has been a nationally recognized figure in Indian Country since the 1960's when he co-founded the "White Roots of Peace", a travelling university of Indigenous Elders who toured North America with traditional teachings and encouraging Indians to embrace their respective Native traditions. Recognizing that Mohawk language and culture were dying out, he also co-founded the Akwesasne Freedom School. Tom is recognized nationally as a compassionate, humerous and inspirational speaker. As an educator, Tom has taught at the Akwesasne Freedom School and Trent University and has worked as a cultural researcher and consultant for the North American Indian Traveling College.
For 21 years he has been one of the nine chiefs of the Longhouse Council of Akwesasne, the traditional government that follows the "Great Law of Peace", the confederacy's constitution which was in existence for centuries long before Europeans came to North America. Members of the confederacy are the Mohawk, Oneida, Cayuga, Onondaga, Seneca and Tuscarora. The Six Nations of the Iroquois call themselves Haudenosaunee – People of the Longhouse. Their matrilinear clan system and their constitution has influenced the early feminist movement as well as great thinkers like Henry L. Morgan, Friedrich Engels and Benjamin Franklin.
Tom Porter is the author of many books, among them "Our Ways" and "And Grandma said". He has received numerous human rights and education awards and holds three honorary doctor degrees.
Tom will visit Germany, Austria, Switzerland, Italy and the Netherlands. He will be accompanied by his son Aroniennens (Fallen Sky), Turtle Clan, who is a traditional singer in the Akwesasne Longhouse.